Discover Your Weight Loss Persona!
Take The Quiz
Now To Unlock Your Body's Potential And Discover Your Weight Loss

Persona.
---
Are you a busy woman looking to lose weight? Take this short quiz to find out. After the quiz, you'll get instant access to a customized path to help you get started on a simple, healthy, and sustainable weight loss transformation.
CLICK HERE TO TAKE THE QUIZ ➡️
Have we met?
Coach Roseanne Kamau is a renowned nutrition coach who has helped thousands of women lose fat and adopt a sustainable healthy lifestyle without dieting through her signature Hey Sugar program.
After struggling with her own weight and being diagnosed with high cholesterol, she endeavored to find a sustainable plan that would work for women struggling with excess fat.
Hey Sugar is a comprehensive, yet easy-to-follow step-by-step program premised on balance, consistency, and moderation.
She has been featured on BBC, K-24, Citizens TV, Nation Newspaper, Parents magazine, and other media outlets.
Hey Sugar Podcast
With Coach Roseanne
A balanced life doesn't happen overnight. Get simple steps each week to guide your path to sustainable healthy leaving.
LISTEN TO THE PODCAST ➡️
Lose A Dress Size in 6 Weeks!
Want to achieve the body you have always dreamed of? You can make a difference to your weight in 6 weeks and drop a dress size. Yes, you can!
Our "Hey Sugar Programs" tackle excess body weight through a balanced healthy diet coupled with physical activity, bringing about sustainable long-term changes.
Get back on track and drop a dress size in six weeks. Your fitness and health goals are now our goals, and we will achieve them together. Start your body transformation journey now!
START HERE ➡️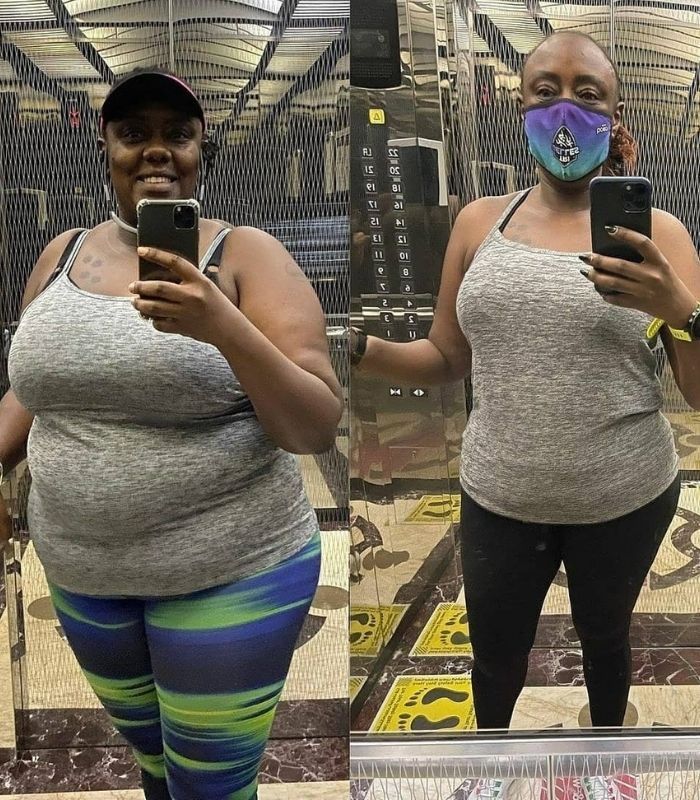 "I am so grateful for this weight loss program - I have lost 5 pounds in 6 weeks and feel so much more energized! The variety of workouts has been a great way to keep things interesting and challenging."
~ Wanjiru
"Roseanne, thank you for helping me and guiding me. I have lost a whole dress size and I have noticed my digestive system has improved tremendously. I continue to look for more results."
~ Lucy
"I want to express my thanks for what you have done in my life. In just 6 weeks, I have lost 10 pounds and one full dress size! I love coming and like the different work outs you offer."
~ Cathy M
Work with me
Check out my tested and proven weight loss program that continues to deliver results to busy women and moms from all over the world.
LEARN MORE ABOUT HEY SUGAR
Golden Guide Book is Now Available!
Discover how to prepare tasty and healthy recipes to lead you in your fat loss journey. Forget about all the failed and dramatic diets you have tried before and didn't get you the results you were looking for.
Break free from the cycle of dramatic dieting, calorie counting and meal plans! I want to help you start and stick to a healthy lifestyle today.
I am giving you The Golden Guide Book with healthy and easy to prepare recipes to get you started in you fat loss transformation journey.
GET YOURS TODAY
Want to Drop Excess Fat and Get Back in Shape?
Here's how to do it! Take Hey Sugar Lite Program— A beginner's guide to fat loss and clean eating. This guide will also help you to detox by eating clean and easy-to-find ingredients. It's time to burn fat and rest your body!
START HERE ➡️